GB Paralympian Craig McCann
The children enjoyed a challenging, energetic, fun day doing a sponsored fitness circuit with inspirational Craig McCann, British Paralympian fencer and cyclist. Craig has won six gold medals and several silver and bronze.
Here are just a few pictures from the day.
Two of the children were spotted showing great determination and were awarded with a wristband for their efforts.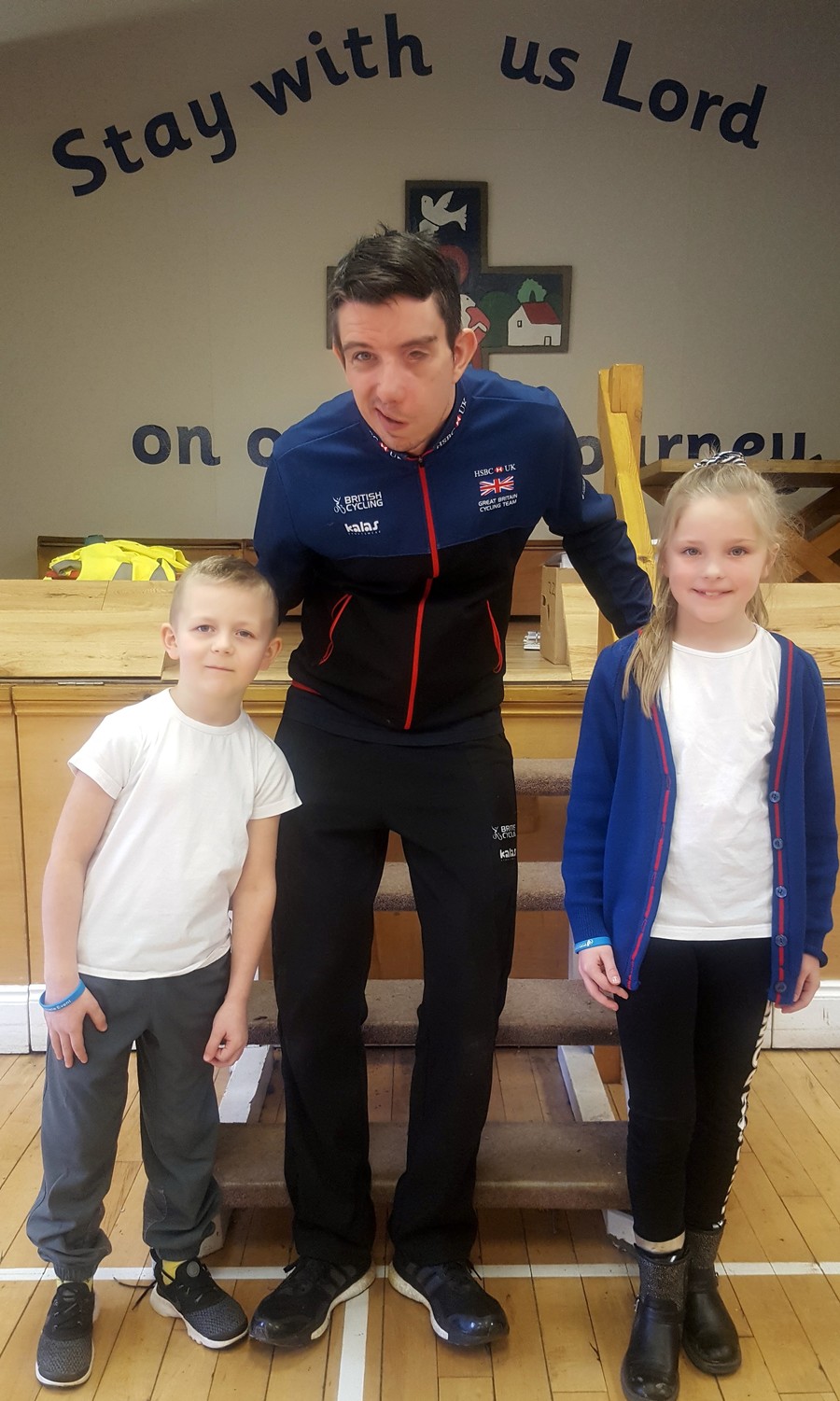 Congratulations to our newly appointed Play Leaders, pictured below with Craig. The successful pupils were selected by Mr Marley as a result of their mature and professional applications for the post.