Fantastic News - One of our children representing GB in Karate!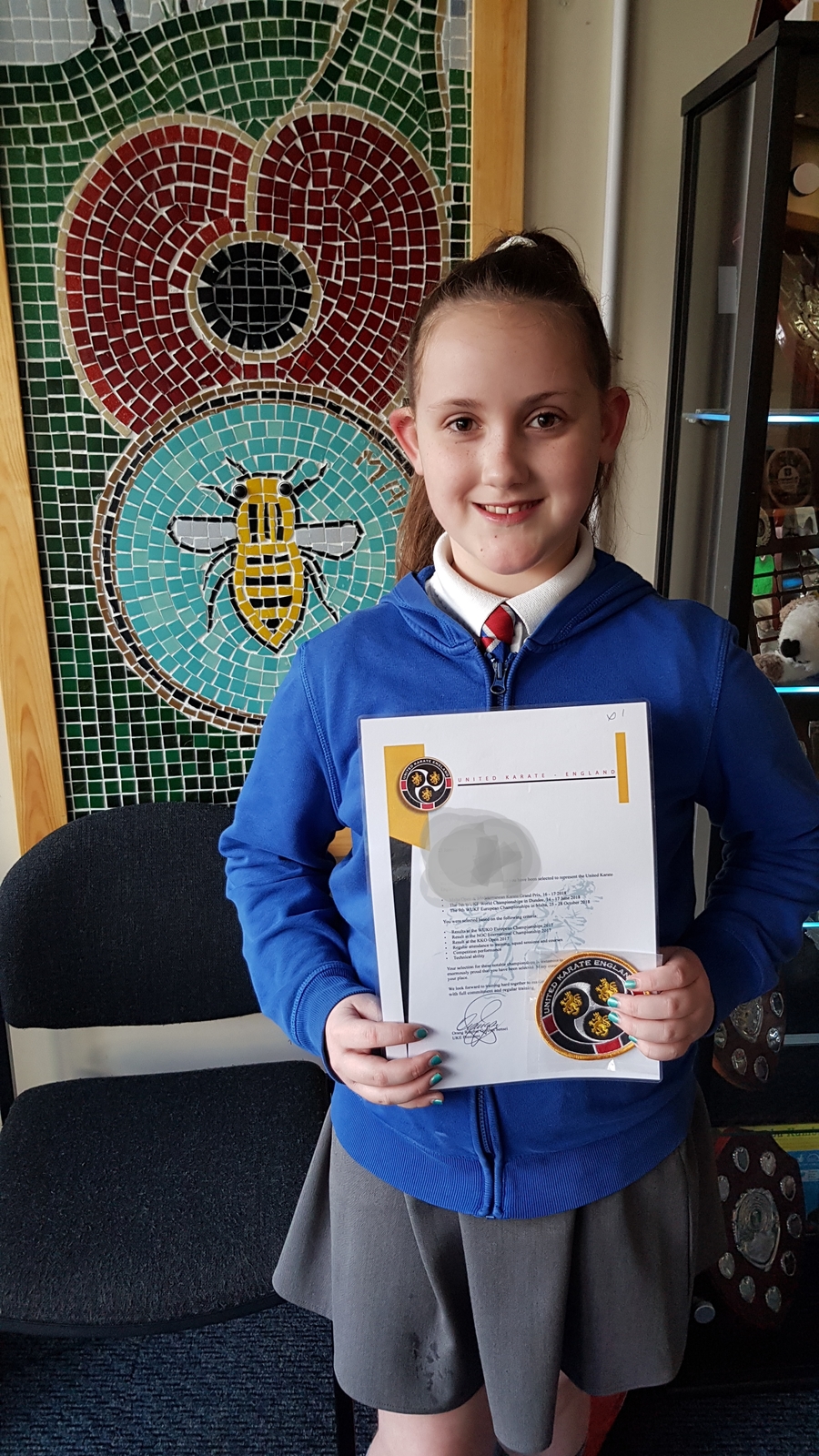 Sunset over St Stephen's !
Our Favourite song at the moment.
Everyone sang this so beautifully at Mass on Thursday. Well done!
Reach for the Stars!
Do you reach for the stars ? Climb every mountain?
Maybe you should!
Don't Look Back in Anger in sign language courtesy of our resident expert. Well Done - Mr Marley
Our fantastic choir!
Today's Assembly - Which are you? Fixed or Growth Mindset?
Well done to our Choir . You sang beautifully at Fr Fallon's funeral. I am very proud of you.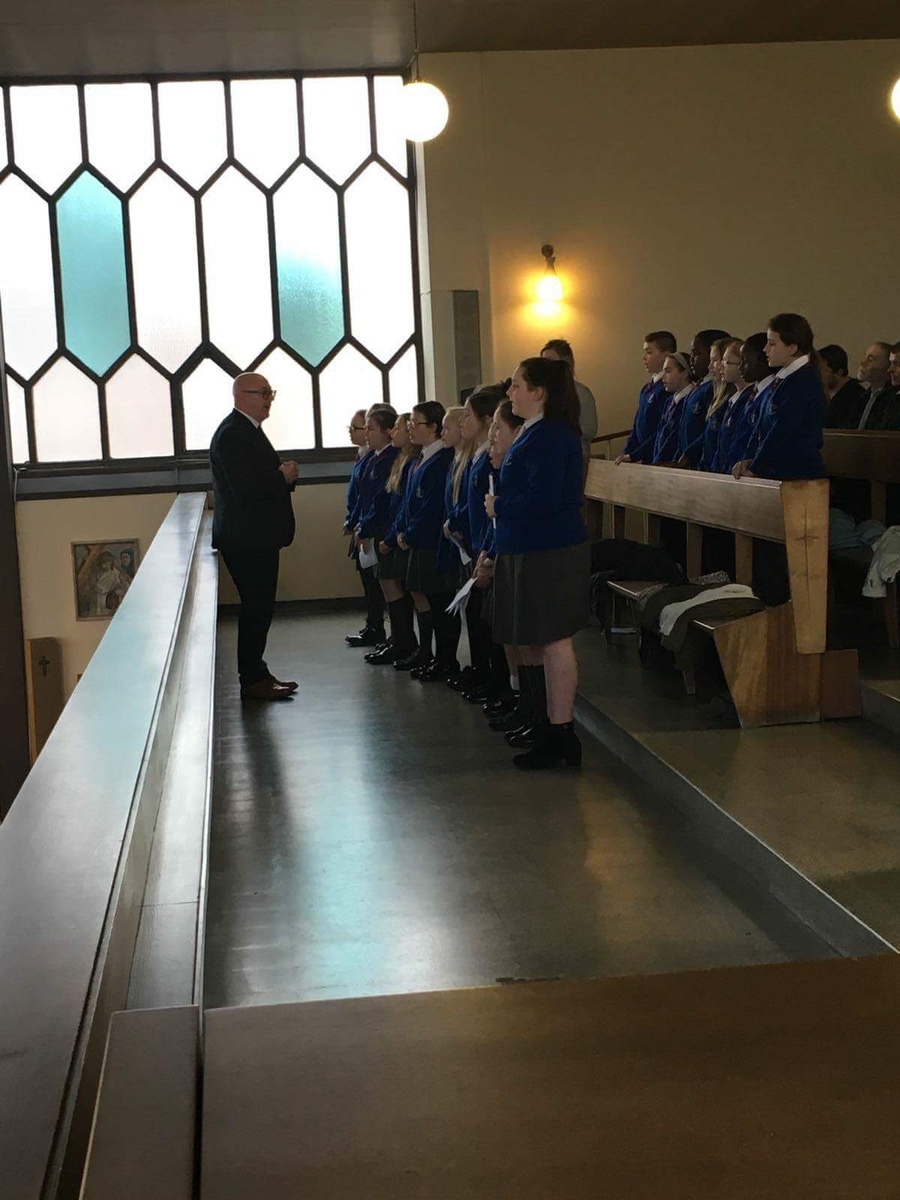 This week is Switch off Fortnight.
Here is Joe Davenport's fantastic movie giving you some ideas. Well done Joe!
Today's Assembly
Stations of the Cross 2016
Today's Song in Assembly
Assembly today...
The Power of Words
DEANERY MASS
The children were fabulous at the Deanery Mass. Here is the choir with Bishop John. Well done everyone!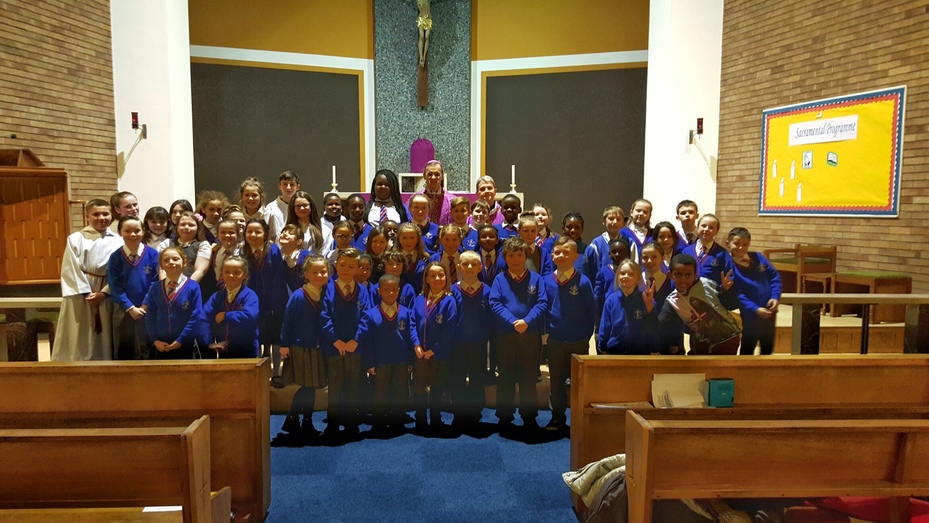 Our next model is on the way.....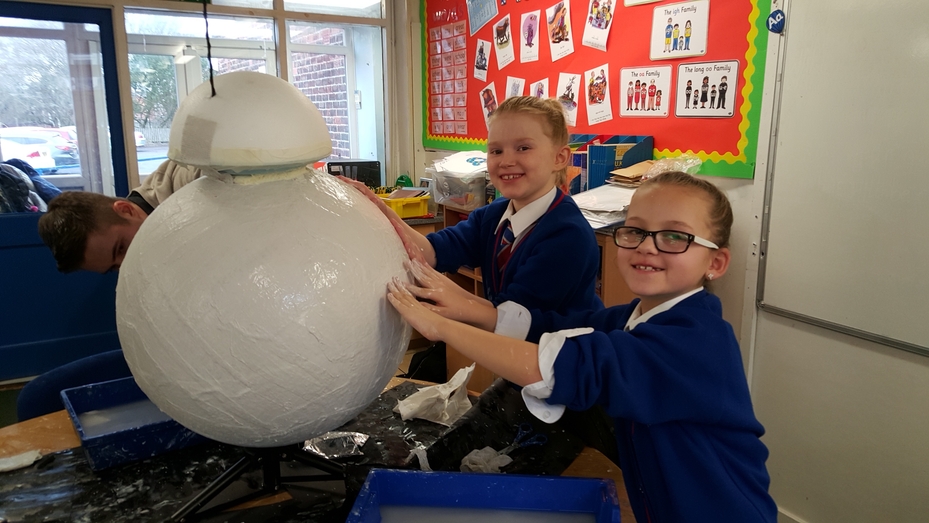 This week's Assembly Theme - Laudato Si
Cornerstones
Today Mr Alcock and I took all your generous harvest donations to Cornerstones in Manchester.
Cornerstones is a Diocesan charity that provides for the homeless in Manchester.
Sister Lucy and the volunteers were absolutely delighted with the mountain of coffee, tea, tins, jam, and toilet rolls that we had collected.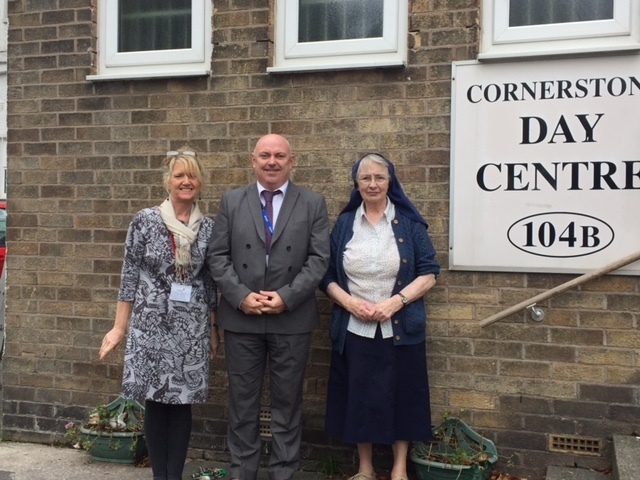 The week that was....
This week has been a busy week in school.
We saw the last Cross Country and we won two out of the four Team awards and two of the four individual awards. Amazing! Well done to everyone who took part. That was our best result ever! Go St Stephen's!
We have been collecting for Project Paddington and as of now we have raised around £600 in sponsorship and have nearly 100 Teddies for refugee children.
Together with an amazing Macmillan Coffee Morning we have raised £1000 for charity this week. Totally amazing! It speaks volumes of our children and parents . Many , many thanks to everyone.
In Assembly we looked at inspirational people who we can learn from. Mr Hall played us into assembly with a Stevie Wonder Medley and we learnt about his music and story. The children were surprised when we watched this video to see that he was blind!
His love of life and talents should be an inspiration to us when we are tempted to say " I can't do it"
We are supporting Refugees with Project Paddington
Mr Marley you've got visitors....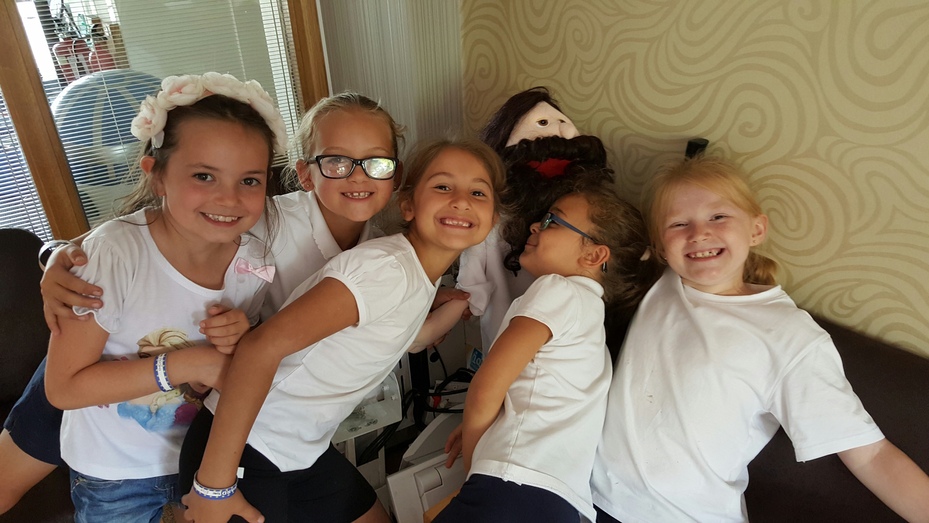 Today some Year 2 children came down for Headteacher's Awards and discovered my new visitor . He's barely visible . Well done girls on your achievements!
Whitsun 2015
Where did all the sunshine go? Answers on a postcard!
Year 6 have finished their SATs and we are all getting ready for our Whit Holidays.
Superhero Day was Fantastic - Well done to everyone who took part.
Welcome Back!
I hope you had a great Easter. The weather was good and it is great to be back in school with the sun shining and everyone happy!
Finally the good weather has enabled us to use the school grounds and our equipment which has been out of order due to the wet weather before Easter.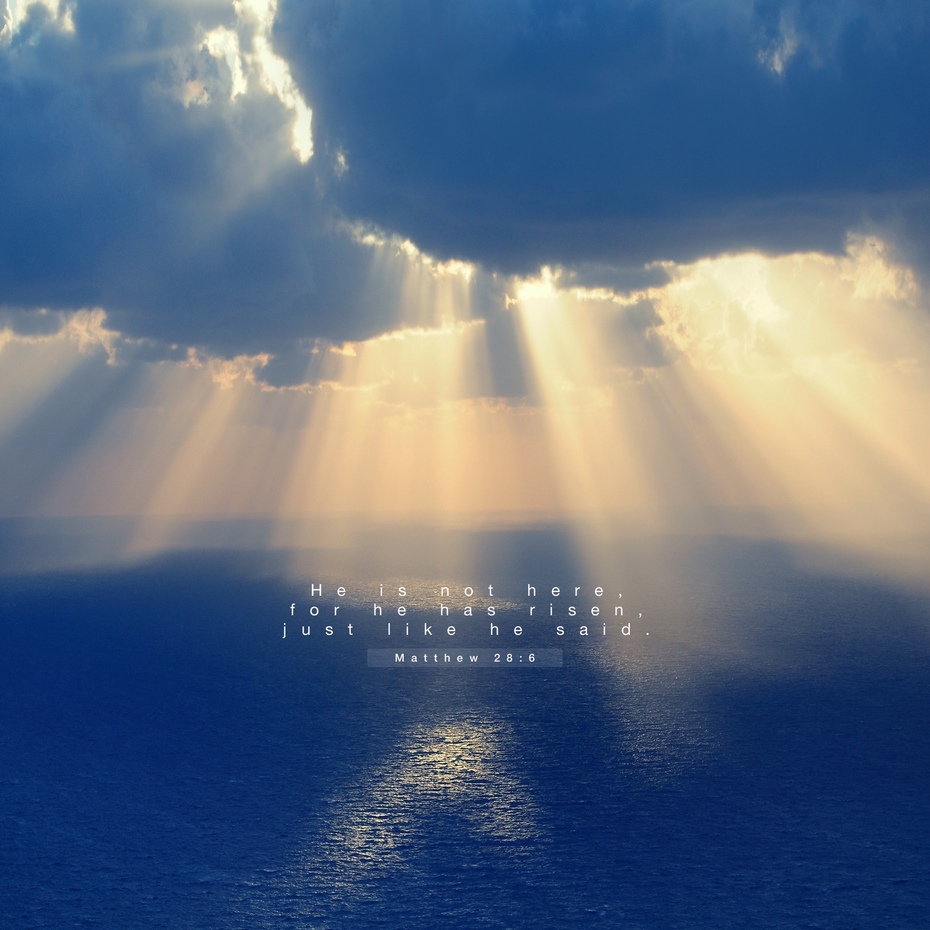 Last Lent Assembly
Our Last Lentern Assembly on giving - A simple act of caring creates an endless ripple.
A lovely short film that really brings home how a simple caring act can come back to you.
Easter Bonnet day.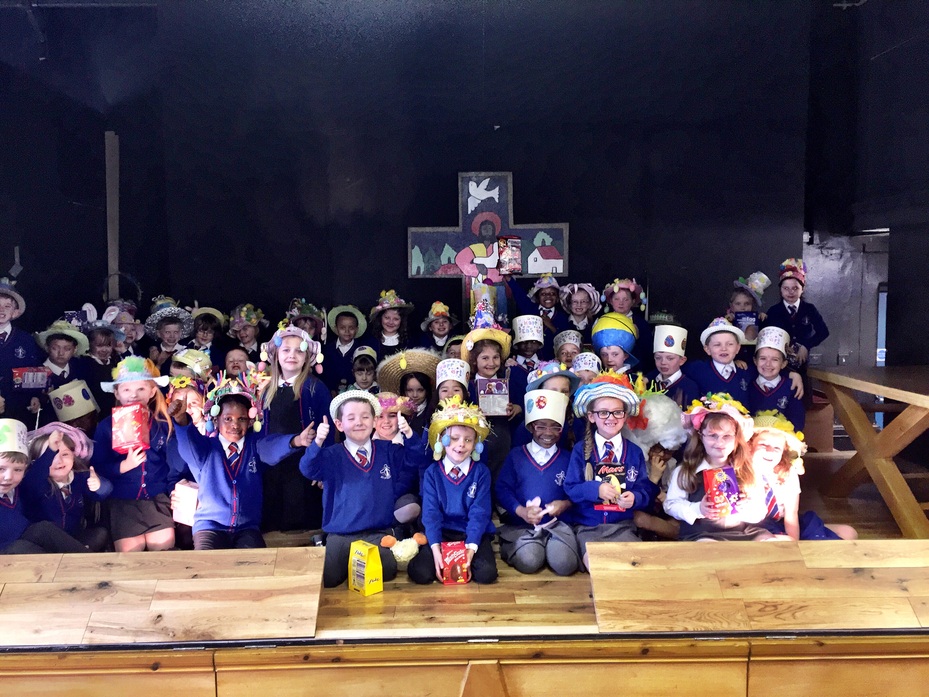 Today we had a great day - Easter Bonnets for Infants and Decorate an Egg for Juniors.
There are plenty more photographs in the Gallery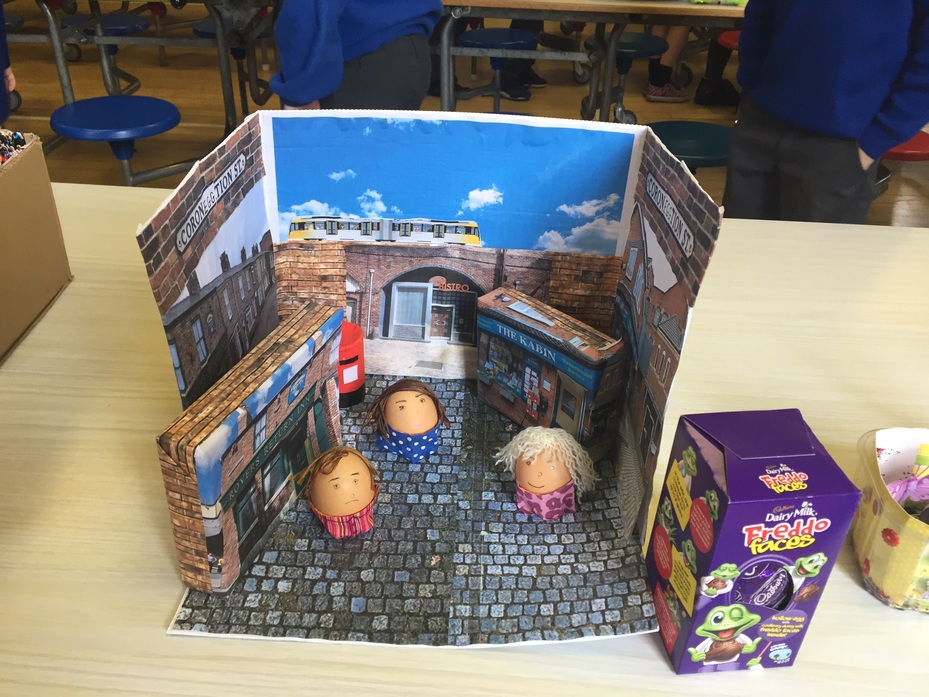 Well done everyone!
Todays Assembly - You can be a hero too!
Today we have been talking about what makes you happy and how the single, easiest way to make yourself happy is by doing something for someone else.
Have a look at our video.
Friday 13th March
Today I met Derek Redmond the Olympic Runner - he was truly inspirational.
Here's his story
Derek spoke about never giving up and always being positive about life.
We can learn a lot from his dedication and how we approach setbacks in life.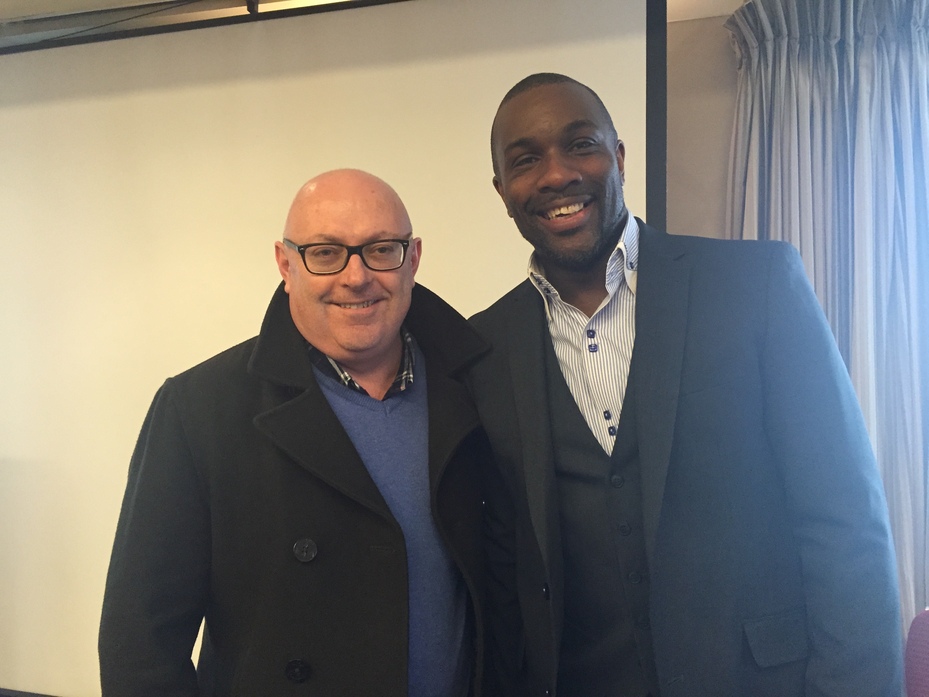 Tuesday 24th February
It was good to see everyone back after the half term break. Spring really looks like it has sprung.
We are now in Lent and will be having an assembly from Cafod and handing out St Joseph's Penny boxes as usual.
We also have World Book Day next week and another opportunity to dress up and have a fun day in school!
What's your favourite book?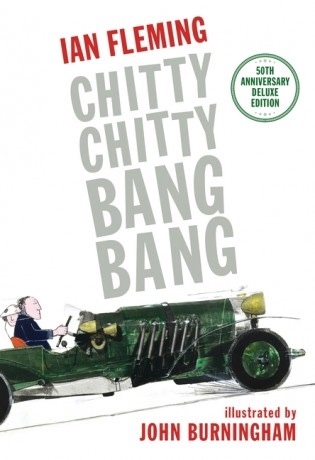 Monday 9th February
Today we had a treat at playtime and did our first Uptown Funk mass dance on the playground.
Everyone enjoyed themselves and it was a great end to playtime.
Headteachers Blog
February 3rd 2015
It is great to get some bright, sunny weather after the excitement of the snow last week. School remained open and everyone managed to get into school safely.
Top tip for this week!
Look up to the moon which is amazing at the moment and just to the left is a bright star - that is not a star . It's the planet Jupiter!
Our New Playground Equipment
Finally Open!
Roald Dahl Day!
Today everyone looked absolutely brilliant in their 'delicious dress up' clothes.
Fantastic! Here are just a few.
Tuesday 2nd September
Welcome back everyone! It was fantastic to see everyone today and catch up on your adventures during the summer.
We have lots planned for this half term starting with Book Week and Roal Dahl day.
Details will be in this weeks Friday News.
The real excitement is the new playground equipment being installed this month.
These include an outdoor fitness suite, a multi purpose sports wall and a climbing wall!
I'll be putting pictures up here soon so keep checking.
Here's a new song we will be doing this week - its one of the favourite American praise song - Our God is an Awesome God!
Mr M
Tuesday 8th July
Everyone is having great fun in our annual Healthy Schools week.
Here's a picture of Year 2 practising for the big race!
Tuesday 1st July
Today we had more visitors from China. They were really impressed with our school and couldnt get over our school grounds, energetic and welcoming children and in their words our 'amazing ' school.
Here we are saying farewell.
They told me some very interseting facts about Chinese schools.
Usually there are 50 children in each class!
Children move around every 55 mins to different teachers.
Few have anything to do in playtimes
Most have a sleep in class after lunch time!
Very different!
We will be following up our Chinese links next term.
Tuesday 17th June
It was great to welcome our visitors from China today.
They were very impressed with our school .
We are welcoming five more teachers tomorrow.
Pictures to follow
Tuesday 20th May 2014
Well done to some of our sports teams this week.
The boys football team won through to the Catholic Schools final and were runners up!
Well done boys!
The Under 11s Chess team have won their league! Well done - we are very proud!
Mr Marley
Wednesday 2nd April
A massive thanks to all the children who came to the Deanery Mass tonight.
The singing was brilliant and we even got a round of applause!
Amazing
Tuesday 1st April
It was great to finally see the sun coming out over the last few days. Everything always feels better with the sun at your back.
I would like to say a big thank you to the children who came yesterday and today to practice singing with me for the Deanery Mass tomorrow night. I know you will do us proud.
Well done also to our football team who won their cup match against Lindon Road 4-0.
Here's some of our friends from Reception at my office in their dressing up clothes.